We offer the following Gynaecology Scans – please click a link for more details:
Zika Virus Info For Pregnant Women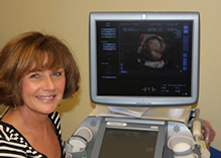 Diagnostic Ultrasound Services has 6 clinics in Oxted, Redhill, Crawley, Horley, Horsham and Burgess Hill.
We offer a comprehensive range of Ultrasound Scans including Early pregnancy scans, Dating And Viability Scans, Nuchal Scans, Gender Scans, Combined Test, Doppler Scans (up to 20 weeks) , Private Pregnancy Ultrasound, for Surrey, Kent, East Sussex and West Sussex.
The fees for pregnancy scans range between £95 – £150. We prefer to discuss your needs in order to determine what is most appropriate for your you. We welcome the opportunity to talk to you.
We also offer:
Pelvic Scans and pre-IVF / Follicle Tracking scans

"I wanted to thank you enormously for your help and kindness last Friday. After weeks of upset, uncertainty and very little support from the NHS I finally could rely on you to help me and I don't know how to thank you enough. I successfully had the operation on Saturday and Christopher was superb in all respects. Finally I can put the the last six weeks behind me and move on which is all thanks to you. I am now on holiday and enjoying some much needed R and R!"